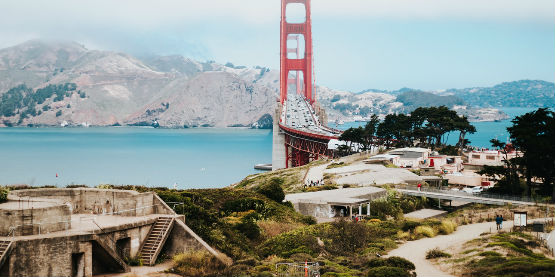 Woodland Outdoor Wanderers (WOW)
The Woodland Outdoor Wanderers is a comminuty-based oranization open to all, and dedicated to introducing Yoloans to their natural and cultural environments, and to each other. Click 2020 Hikes to find out when and where WOW will be hiking this year.

WOW is going Camping! Sunday, August 23 – Wed., August 26
Hiking Friends –
YES you heard that right. We have not been able to pull off hiking in a pandemic, but we are going camping. Let's get out of Dodge, enjoy our WOW friends and the out-of-doors, while keeping our social distance and wearing masks when needed.
We have 6 campsites reserved together for 3 nights, we can get more, at Stumpy Meadows Campground in the El Dorado National Forest. Each campsite can have up to 6 people. Stumpy Meadows is 17 miles outside of Georgetown in a heavy conifer forest at 4,400-foot elevation. The campground is 500 feet from Stumpy Meadows Reservoir where we can fish, swim, canoe. The campsites are well spaced apart. It is a mere 1 hour and 50 minutes from Woodland to the campground.
The campsites include: BBQ grills, tables, drinking water, fire ring with grate, firewood is available, and access to vault toilets. No showers. We can accommodate tents, trailers and RV's up to 28 feet. Pets must be on a leash at all times.
We enjoy sharing food and having a potluck on our campouts. If you are comfortable with this, please wear a mask while you prepare your food to share either at home or at the campground. If you have them, bring folding chairs and a tray table or card table, so we can spread out for meals and around the fire.
Games (think social distance), conversation, day hikes, a potluck, swimming, fishing, bird watching, reading, hiking and canoeing are the usual fare for the campout.
Different from other years I will not be coordinating ride sharing. Each of us is responsible for our own transportation. I will provide maps and directions. Ken will drive our truck and there may be room to carry some additional things.
Cost will be around $30 per person for the 3 nights. It may vary depending on how many people come. Please let me know as soon as you can if you are joining the campout. If you plan on joining, I need to know:
Your cell phone number
Best email address
How many people are coming, if there are children their ages
What will you sleep in: tent, trailer (how long), RV (how long)
Email or call me with questions. Lynn Logan, Ken and I are coordinating the fun.
Kathy Trott
(530) 312-0100


Woodland Outdoor Wanderers is a community organization dedicated to providing opportunities for Yoloans to get to know their cultural and natural heritage, and each other. Email kathyjtrott@gmail.com for more information.