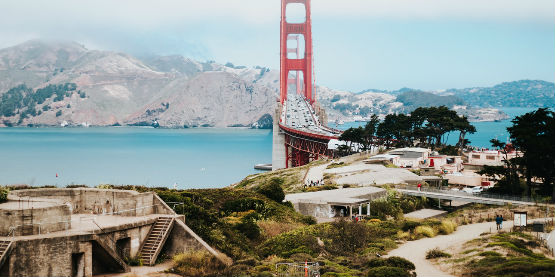 Woodland Outdoor Wanderers (WOW)
The Woodland Outdoor Wanderers is a comminuty-based oranization open to all, and dedicated to introducing Yoloans to their natural and cultural environments, and to each other. Click 2019 Hikes to find out when and where WOW will be hiking this year.

WOW Hiking Table Mountain for Wildflowers, April 27, 2019
The Woodland Outdoor Wanderers' will hike the North Table Mountain Ecological Preserve Loop Trail outside of Oroville Saturday April 27. This 6.2-mile hike is rated moderate with only a 718-foot gain in elevation. This is one of the finest wildflower displays in Northern California. Because of the rains this year the wildflowers are late and this hike should be at the peak display.
Created by ancient lava (basalt) flows, the approximately 3,300 acre North Table Mountain Ecological Reserve is an elevated basalt mesa with beautiful vistas of spring wildflowers, waterfalls, lava outcrops, and a rare type of vernal pool, called Northern Basalt Flow Vernal Pools. Typically fissures in the basalt soak up winter rains, forming seasonal streams and waterfalls. In a few places, however, the underlying basalt is impermeable to water forming a temporary pool. Soon to dry up after rains end, only specialized plants and animals adapted to this habitat can survive over time.
Sturdy closed-toe footwear and water bottles are advised when visiting the area. Bring snacks, a lunch to eat on the hike, and sunscreen. Porta potties are available at the parking lot. Dogs are allowed and must be kept on a leash at all times. Each hiker must have a day pass which can be obtained on a cell phone and costs $4.25. Instructions will be provided to get this pass on the way up. You can also pick one up at Big 5 in Oroville or any Big 5.
Participants will gather at the Woodland Presbyterian Church, 1324 Columbia Drive, at 8:00 a.m. for an 8:15 a.m. departure, following sign-in, a hike overview and carpooling arrangements. Directions will be provided for the 2-hour drive. For more information, call (530) 312-0100.
The Woodland Outdoor Wanderers is a community-based organization open to all, and dedicated to introducing Yoloans to their natural and cultural environments, and to each other. For more information email kathyjtrott@gmail.com