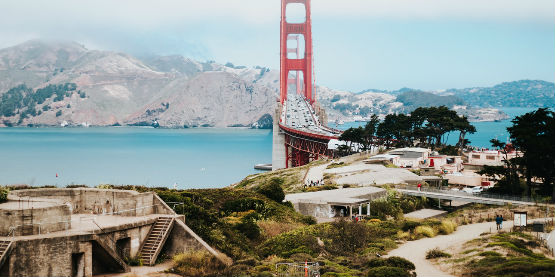 Woodland Outdoor Wanderers (WOW)
The Woodland Outdoor Wanderers is a comminuty-based oranization open to all, and dedicated to introducing Yoloans to their natural and cultural environments, and to each other. Click 2019 Hikes to find out when and where WOW will be hiking this year.

WOW Hikers Heading to Scenic Berkeley Hills, March 16, 2019
The Woodland Outdoor Wanderers' will return to the hills of Berkeley for an early spring sojourn to this magical setting of artistically styled houses nestled among wild oaks and meandering streams in a wooded environment. The famous "Bay Area" style of brown shingled houses with cozy, comfortable interiors was in part inspired by Charles Keeler, a Berkeley writer and ornithologist and member of the Hillside Club, whose book "The Simple Home" promoted living in harmony with nature. In 1895 Keeler wisely hired an American master architect and neighbor, Bernard Maybeck, to design his rustic cottage near the UC campus. As many people fled to the Berkeley Hills after the 1906 San Francisco earthquake and fire, hundreds of similarly designed houses by talented Berkeley architects were built well into the 20th century.

On this scenic hike we will view many exceptional houses designed by Maybeck and other talented architects from the First Bay tradition, as well as modern masters like William Wurster, who developed Greenwood Commons in the 1950s. This collection of interesting houses overlooking the bay, has a unified, community-oriented landscape designed by Lawrence Halprin of The Sea Ranch fame. But Berkeley's rich architectural history is not confined to the rustic.

Historian David Wilkinson and architect Roger Klemm will lead this trek into the East Bay, which will begin at the Downtown Berkeley BART station. From there we will walk and explore Normandy Village, an authentic take on medieval French architecture, a brand new eye catching parking structure, Maybeck houses, including the Keeler home, the lovely Berkeley Rose Garden nestled in the hills, and the enchanting Rose Walk with exquisite and charming cottages built on a walkable terrace after the destructive 1923 Berkeley Hills fire. After a relaxing lunch near the UC campus at one of the many restaurants to choose from, the hike will finish with a short stroll around the university, which boasts an array of interesting buildings constructed over the last 150 years. What a grand and inspiring day awaits hikers!
Participants will gather at the Woodland Presbyterian Church, 1324 Columbia Drive, at 8:00 a.m. for an 8:15 a.m. sharp departure, following sign-in, a hike overview and carpooling arrangements. Hikers will then drive to the El Cerrito Norte BART station to catch a train to the Berkeley station. The tour will begin at approximately 10 AM and conclude by late afternoon. Directions will be provided. For more information email info@woodlandpresbyterianchurch.org.