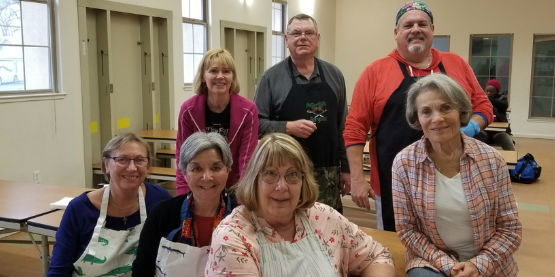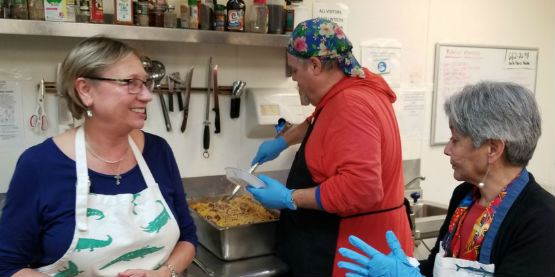 WPC Fourth & Hope
Every First, Third, and Fourth Thursday from 3:00PM - 5:30PM
Location: Kitchen at Fourth & Hope - 285 4th St, Woodland, CA 95695

WPC members volunteer a few hours of their time to help with food prep and food service for the homeless community at Fourth & Hope. They are led by Jackie Scott who helps train and organize the volunteers who come to help. If you are interested in helping out, please contact Jackie at info@woodlandpresbyterianchurch.com.

Announcement
We are looking for a cook team (husband and wife, best friend and buddy, someone you met at a church and you hit it off) that would like to cook at Fourth and Hope on the fourth Thursday of the month.
YOU would be the persons to get the meal started. YOU will have helpers that are already there to get the other parts of the meal going. Jackie Scott, who has done this f-o-r-e-v-e-r, will be there to help you. It is really rather simple and it is only one Thursday a month. A tall person would be helpful, who could lift large pots off of top shelves. Please give this opportunity to serve your community a thought and a prayer.
Please contact Jackie at info@woodlandpresbyterianchurch.com.