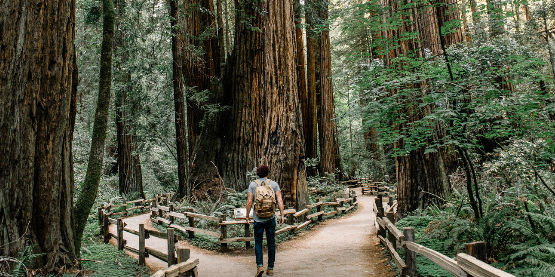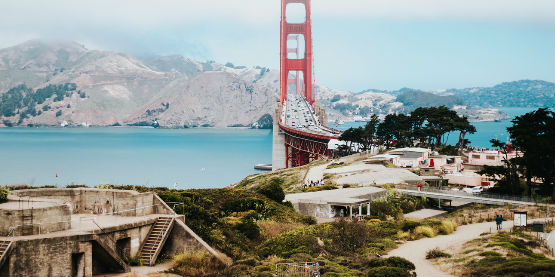 Woodland Outdoor Wanderers (WOW)
China Camp State Park, San Rafael
August 20, 2022
Saturday, August 20 the Woodland Outdoor Wanderers will travel to the coolness of the Bay and hike the Shoreline Trail in China Camp State Park. The park is nestled along the shore of San Pablo Bay. The road through the park offers beautiful views of the waterfront. Features include an extensive intertidal salt marsh, meadow, and oak habitats. There is a variety of wildlife, including deer, squirrels, coyote, fox, bats, and numerous birds. The California clapper rail and the salt marsh harvest mouse are endangered species that live in the marsh areas of the park.
We will begin our hike at Back Ranch Meadows Campground. We will follow the Shoreline Trail to Miwok Meadows, a good place for a break and snack. Continuing on the Shoreline Trail to San Pablo Bay. At San Pablo Bay hikers wanting a moderate hike will turn left and follow the road left to the Turtle Back Trail Loop and enjoy a ¾ mile interpretive trail along the waterfront. From here they can return to their cars and drive the 2.8 miles to the China Camp Village and Museum. Other hikers, who want a longer hike, can continue Right at San Pablo Bay on the Shoreline Trail and hike to the China Camp Village 3 miles away. Hikers can coordinate rides back to the parked cars after enjoying the Museum and Café.
Participants will meet at 8:00 AM at the parking lot of Woodland Presbyterian Church at 1324 Columbia Drive (corner of W. Gibson Rd. and Road 98) to sign in and pick up maps. There is a $3 per person entrance fee (cards are accepted) at the Park. There is also a $5 parking fee for cars parked at the Village. We are asking everyone over 16 be fully vaccinated to come on this hike. People who have been fully vaccinated may make their own carpool arrangements. There are restrooms at the Park. Dogs are not allowed on this hike. Bring your lunch, water, sunscreen, a hat, a sweater, and wear closed-toe shoes.
Karen and Mark Hannum will be leading this hike. Questions can be emailed to: karenhannum@yahoo.com
The Woodland Outdoor Wanderers is a community-based organization open to all, and dedicated to introducing Yoloans to their natural and cultural environments, and to each other. Visit https://www.woodlandpresbyterianchurch.org/ and click on "Woodland Outdoor Wanderers" for information on future hikes.
Questions please phone or email Kathy Trott (530) 312-0100 kathyjtrott@gmail.com